"BUT YOU WILL RECEIVE POWER WHEN THE HOLY SPIRIT COMES ON YOU, AND YOU WILL BE MY WITNESSES..."
ACTS 1:8
Over 224,529 people currently reside in Gaston County. How many have a relationship with Jesus Christ? How many know of his saving grace and the offer of hope he gives? This is our home and we must not rest until the Gospel is made known to all who live around us. This is our project.
DETAILS OF PROJECT GASTON
Date | July 25

Cost | $40

Participants | Current 5th - 12th

Location | South Point Baptist Church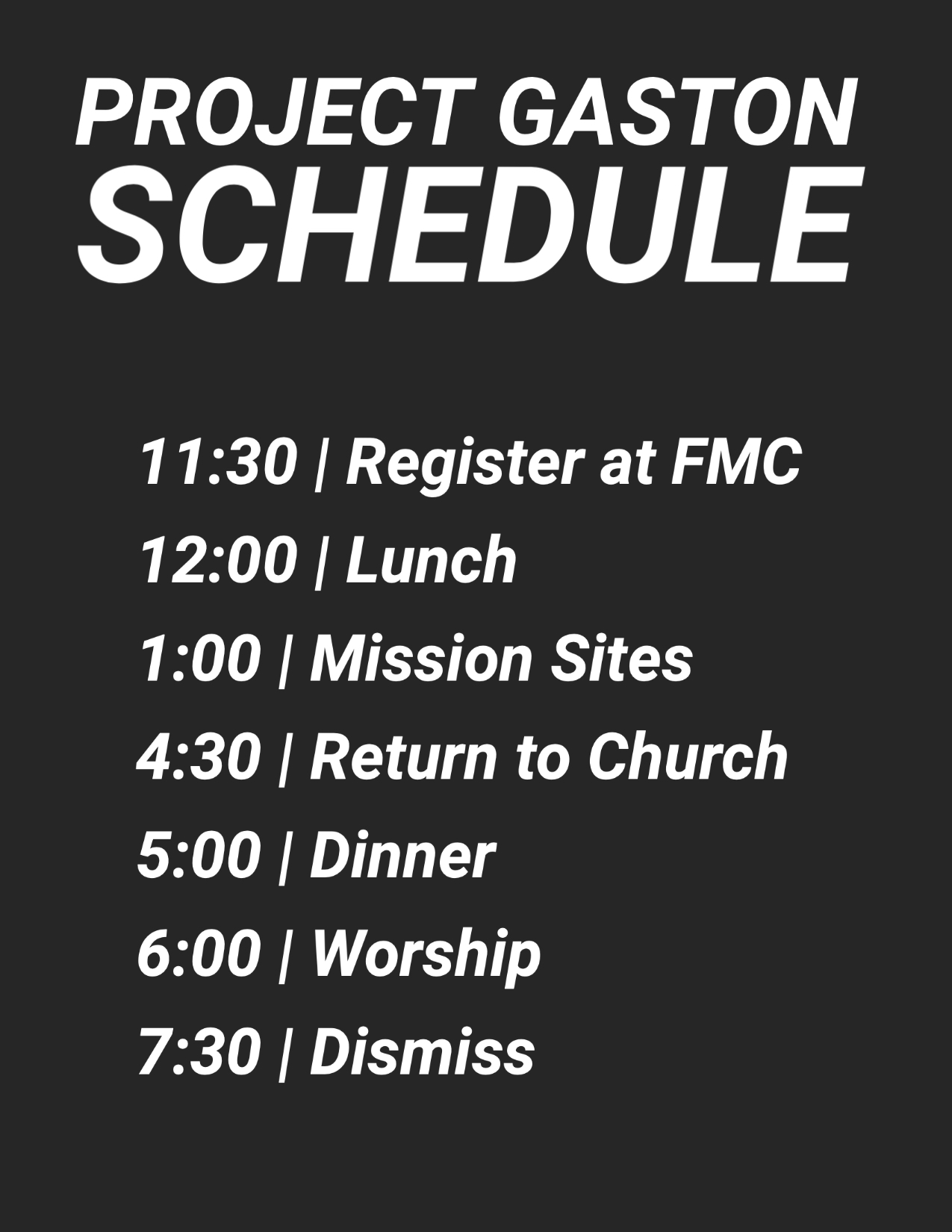 WHAT DOES PROJECT GASTON LOOK LIKE?
Join us for a day of missions and fellowship as we serve the needy in our community. We will be working with the homeless, with senior adults, food kitchens, and many other organizations in Gaston County for the purpose of being the hands and feet of Jesus.
This is an all-day event designed to get our students out of their homes and into their community. We will be providing two meals and a lot of activity for the purpose of serving Gaston County. The day will end with a night of worship at South Point as we reflect on what the Lord did through us during our time together.